I don't even know where to begin with this. My intention is to help others that will run into this issue – it took me many hours to stumble across the final solution. I attempted a number of keyword searches in Google and installed a number of data recovery tools – that I had to pay for – only to discover that those tools did not work. I was especially fooled by EaseUS – whose #1 search in Google and online help document claims to recover data from Dynamic Disks – IT DOES NOT work with RAID0 – even though they show a document on it.  I am in the middle of a dispute with them – attempting to get my money back. I regress.  I'll try to keep it brief – but thanks to a forum post on Tom's Hardware – RAID 0 STRIPED Lost Partition Recovery and the reply from mrgold – I was able to get all my data back.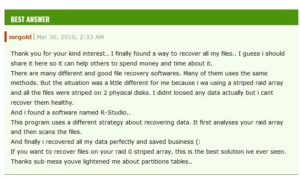 IF you have Dynamic Disks that are marked as Invalid (under Windows Disk Management) – chances are – they are from another computer that crashed, AND they were setup to span / or stripe data in a RAID0 configuration (data spread over both drives) – THEN you need to use this tool, R-Studio from R-Tools Technologies,  to easily recover it:  http://www.r-studio.com/ –  it provides RAID reconstruction with a friendly to use UI.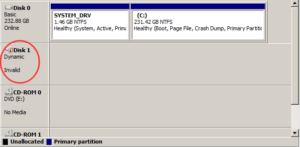 This is known to work as long as the drives are in running condition.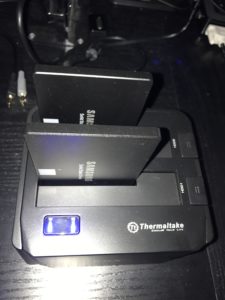 I had to purchase a BlacX Thermaltake Duet for my (2) 500GB SSD that were configured in my old machine as a single 1TB volume.  Hooked up via USB 3.0 and I can see the disks marked as Invalid in the Disk Management tool of Windows.
When I started R-Studio – I could see the 1TB RAID0 volume as if it was my old data drive.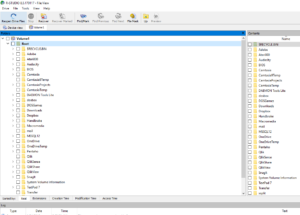 All I had to do was select what I wanted to recover, press Recover Marked and select the location on where to put the files – in this case another external USB 1TB drive.
Backstory Summary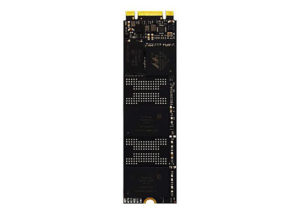 My HP ZBook G2 17 crashed – not sure why – all I did was put it in sleep mode and when I turned it on the next day – it would not come back. Just a black screen after the HP Logo appeared. After attempting a number of fixes found on the HP community forums (HP <sigh> another waste) – I suspected the internal SSD was bad or perhaps the controller on the Motherboard. This machine had a 256GB m.2 PCIe – SanDisk card and (2) 500 GB JMicron Samsung SSD configured in a RAID0 as 1 TB volume. I removed all the drives and installed a single clean 250GB 2.5 SSD – configured the BIOS and was able to install a clean Windows 10 (via DVD).  So everything is up and running at this point. I hooked up my BlacX Thermaltake Duet – put in both Samsung 500GB SSDs into the dock and plugged in the USB.  Installed R-Studio and BOOM – was able to see my volumes and recover my data. I really hope this helps someone. I spent so much time and money attempting to fix.
Oh an BTW – this is my work computer – my IT department attempted to help – and they called HP to open a ticket – this was at 11AM on 1/23/18. It is now 9:28 AM on 1/24/18 and HP has yet to reach out to me to schedule an appt to attempt to fix this.
UPDATE: 5:14PM EST – still no call from HP to schedule my repair!
UPDATE: I got a call 1/26 – 3 Days Later – and they want to schedule the repair. The HP tech was prepared to come out, without even asking me what was wrong. I said, "Easy turbo – slow down – do you have a m.2 PCIe – SanDisk?" – The tech replies – "No, just a motherboard." –  I continued – "Well, you better order the m.2 PCIe – SanDisk as well, because I think that is the part that might have failed." – He responds – "Ah Good idea". So needless to say – I am now waiting on 1/26/18 for him to call to schedule for today. Un-freaking-believable.
UPDATE: 1/26 – Hp Tech arrives and I have the computer open on the table. The intention is to just add the new m.2 PCIe – SanDisk – and see what happens. The HP Tech spots the open machine and glances at the (2) 2.5 SSD drives and says – "oh no – they sent me the wrong part." I said "how is that possible? I gave you the part number." He says – "Oh yeah." So immediately I can tell he was not familiar with this machine or the configuration. <sigh> – We open the part box and there it is, the correct part. He installed the part and…..turned it over to me??  – No bother, I configured the BIOS and enabled the m.2 PCIe device on the board, saved the config and restarted. The HP tech had no clue of what I was doing. The machine comes up and Windows recognizes the drive in the Disk Manager – I was able to initialize and create as simple volume. Again, the HP Tech was not familiar with what I was doing. Regardless, the motherboard is good – the drive was bad and – I, yes I fixed my machine. HP was nothing more than a glorified delivery person.  I have an extra drive now on my machine and I'm good to go. Imagine if I was not computer savvy – they would have replaced the motherboard for nothing and the problem would still have existed and I would have been down even longer. If you want a job done right, you got to do it yourself!
YES – I know, I know –  shows you the importance of always backing up your data – cause "Murphy's Law" (Anything that can go wrong will go wrong") will attempt to visit you one day. My new process now includes storing much of my content on the company's cloud drives. <sigh>
Regards,
Mike
Want to see what I'm up to? Follow me on Twitter or subscribe to my YouTube channel.